News
Purchasing management rights or an accommodation business? Are multipliers worth the fuss?
Posted: 25 September 2018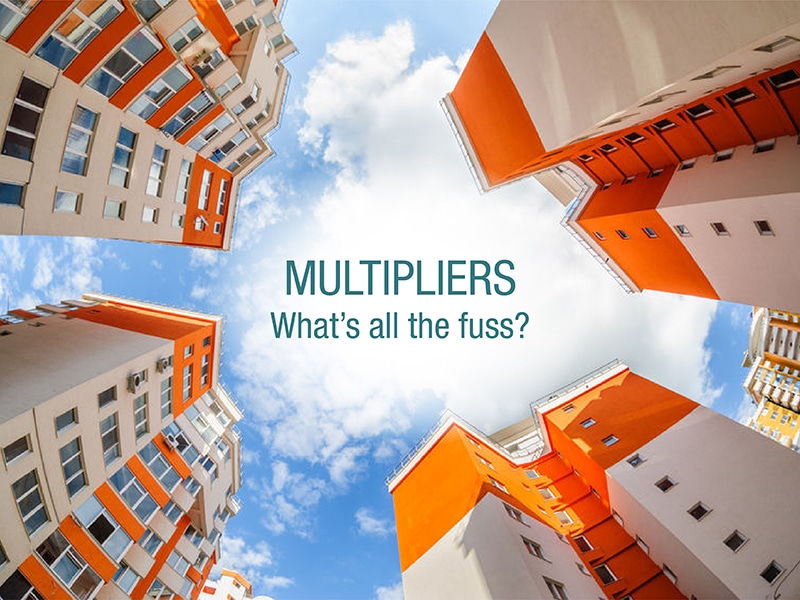 People are, of course, always looking to get the best deal when purchasing management rights or accommodation businesses.
I often get asked, "Is the multiple correct and am I paying too much?"
Multipliers are used in conjunction with net profit to determine the value of a management rights business.
But how much attention should you be paying to multipliers when purchasing management rights? Should you focus on other aspects that are more in your control?
Purchasing management rights? The market dictates the multiple…
My view has always been that the market will dictate the multiple. I am not a valuer and, as such, multiples are not my area of expertise, so I have no view on whether the multiple is correct or not.
My advice when purchasing management rights is to look at it from many angles to work out if it is a good deal or not. Each case is unique and should be treated as such, on a case-by-case basis.
From a financial perspective, even prior to looking at complexes, you need to ascertain how much money you are willing to spend.
Consider the following two questions, in particular:
How much cash/equity do you currently owe/control?
How much money are you willing to borrow?
You should speak to your specialist MR business banker or broker for details on lending capacities.  But notice I use the phrase 'willing to borrow' not 'able to borrow'. These are two distinctly different things and being able to borrow the money does not necessarily mean you should do it.
The business cash flow needs to be able to support the borrowings as well as your return on equity and wages. If this is not possible, then you have either borrowed too much money or paid too much for the complex.
Other steps to ensure your management rights purchase is successful
Prepare cash flow projections for the first few years, based on the profit and loss reports provided by the vendors and any other information they are willing to provide (your accountant can assist at this stage).
From an environmental point of view, look at the complex surrounds and common areas you will be responsible for. Discuss the hours of work required to manage this.
Some managers will enjoy larger grounds and physical work but others may not. Higher prices may be paid for easier-to-manage properties and vice versa.
Make sure your own efforts are factored back into the finances, so that you are adequately compensated for your time. Also ensure the body corporate salary is adequate for the tasks required.
Investigate the rental pool to ascertain the ownership and potential in the complex. A complex with a greater potential for growth in the rental pool may attract higher prices from astute purchasers but beware and do your homework.
From a business point of view, purchasing management rights in a complex of owner-occupied properties can be difficult to change, even for the most experienced managers.
Don't get too hung up on multipliers: do your homework to get a management rights deal that works…
As you can see, there are many factors that determine if you're "getting a good deal" when purchasing management rights.
I have only mentioned a few above and it's not always all about the financials. You need to think beyond multipliers and consider the purchase from all angles.
Purchasers may be willing to pay premiums for prestige, potential, or ease of living. It is up to you to determine what you're willing to pay for and what is the appropriate return on your investment.