News
When financial verification doesn't stack up: Your 3 options
Posted: 20 September 2018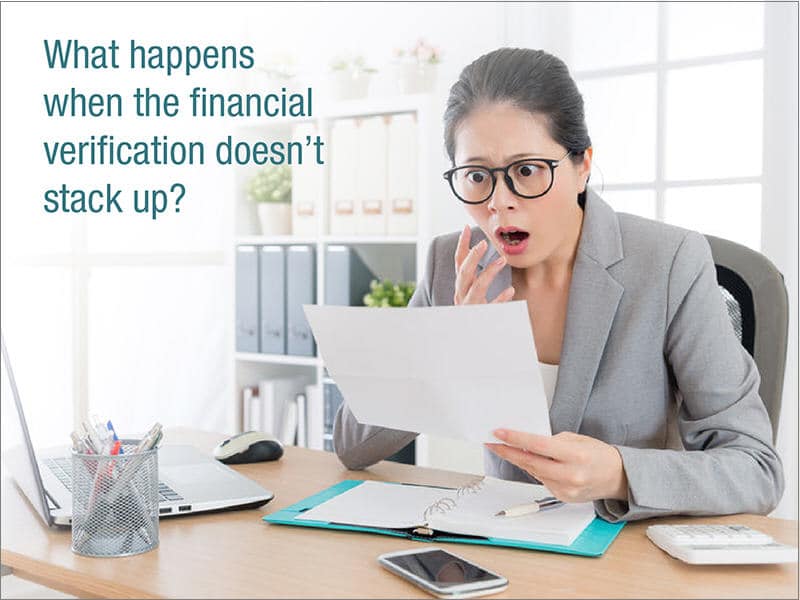 You've spent so much time and effort tracking down the perfect business and the ideal location for you to get started… so what happens when you get hit by the hammer-blow: the financial verification side of things doesn't stack up?
This can be so frustrating. You've ticked off all the following from the must-do list:
Arranged finance from a specialist management rights finance broker/banker
Engaged a specialist management rights solicitor to aid in the purchase process
Engaged a specialist management rights accountant (me, of course J)
Established business structures and signed contracts
Then your specialist management rights accountant undertakes the financial verification process and the profit is less than the agreed profit stipulated in the contract for sale.
You've spent considerable money on all these specialists and the business profit is less than expected. So what now??
Three options when financial verification fails
It's a surprisingly common situation for a purchaser to find themselves in.
There are many reasons for the profit not being as high as expected – and they're not all as sinister as you might first think.
For instance, there are different periods of review, non-specialist accountants preparing sales figures, vendors preparing sales figures, poor record-keeping, letting pool numbers, and others.
You essentially have three options in this situation:
1. Proceed with the contract/purchase
If there is only a small difference and you assess that you're still happy with the return for the money you're investing, you might proceed as per the contract terms.
You will need to discuss this with your specialist finance broker/banker to ensure that you still have the capacity to borrow the same amount of money for the purchase. But there should be no reason why you cannot proceed with the contract unchanged.
2. Negotiation
This is the most common path of action. Say the profit comes in at $10,000 under; you can request a reduction of $10,000 using the originally agreed profit multiplier.
The vendor and the purchaser will negotiate and generally meet somewhere in the middle. The purchase price is altered and the purchase process moves on.
3. Contract termination
If the profit is significantly less than the contracted figure, you may want to terminate the contract.  Generally, negotiation will be pursued prior to this, to see if you can agree contract alterations with the vendor. If there is no agreement, termination will ensue.
This is the least favourable outcome for both parties as everyone has invested significant time and resources in getting a deal to this stage.
If you find yourself in this situation as a purchaser, remember you have options and assess the situation in your best interests. Take into consideration all the time and effort it took to get to this stage and the reasons you signed the contract in the first place.