News
GOLFING GREATNESS
Posted: 08 March 2016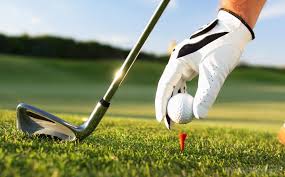 Golfing greatness….
We all strive for it don't we?
Well I do anyway!  That perfect round where everything drops and you split the fairway every time.  I have been trying for close to 17 years for that one round and it still eludes me; not from lack of trying I might add, probably more so the lack of ability hinders me.
I love golf. I'm a golf tragic and happy to admit it! I would probably prefer to talk about golf with someone than pretty much anything I can think of.
So when the opportunity came about to become involved with the Australian PGA; its members and the golfing industry; I jumped at the chance.
Last year PGA Australia undertook a program on behalf of its members to offer a network of preferred service providers to the industry.  I was part of an intense two – day program exploring the golfing industry as a whole and how it could be better serviced.
The main focus was on PGA Australia members, which include, touring (playing) pros, coaching pros, pro shop owners, and general golfing retailers and support sectors.  This was a valuable process and built on the knowledge of the industry I had already accumulated.  Further work with PGA Australia followed and has resulted in McAdam Siemon Pty Ltd becoming a registered preferred supplier to the golf industry.
In order to build on this foundation, it was necessary to get the word out on the street, to promote the services to the industry.  What better way to do it than through a PGA member.
We chose to sponsor Matthew Field, who has been a PGA member for a number of year now and is searching for his break on tour.  Matt has played in a number of events around Australia and internationally.  Matt is also a key member of the Golf Queensland team and organises many of the events for amateur golf around the state.  We welcome Matt to the McAdam Siemon Team and wish him all the best for the coming year. We hope it is a successful one for him!!
If you would like to read more about Matt and his adventures visit his website at mattfieldgolf.weebly.com.
I have already had the pleasure of working with a number of PGA members so far and the experience has been fantastic.
The industry seems to be growing to high levels and it takes professional members with great knowledge, skill and attitude to succeed.
I hope to offer valuable ongoing support to the industry and its members for years to come, and maybe sneak a few extra rounds in here and there!
If you ever want to chat about Golf, drop me a line.
Happy Golfing
Jordan Spieth World #1 (Left)  Matthew Field (Right)