News
Bookkeeping Solutions
Posted: 11 July 2015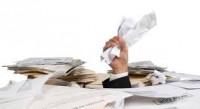 McAdam Siemon would like to welcome a new member of staff, Samantha O'Rielley.
Samantha is CPA qualified and is vastly experienced in providing Bookkeeping solutions to small and medium sized business and has previously owned her own bookkeeping business.
Sam has joined our team to provide a bookkeeping service at bookkeeping rates.  The service includes the implementation and training on cloud based software such as Xero & MYOB.
In short, cloud software allows the business owner to have advisors [usually Accountants and Bookkeepers] to have live access to your books.  At McAdam Siemon we are finding a rapid demand for clients to convert from their current software program across to cloud software and for those starting up their business, its simply the goto solution for Bookkeeping requirements.
If you want to know more about converting your business to cloud software, give Samantha a call 07 5474 8955, or contact us to make an appointment..  Samantha can provide you with a recommendation on what product best suits your business.
In addition to this, Samantha can also map out what is needed to make the switch to cloud software, prepare your cloud file to be ready for use and to organise for any immediate training or ongoing bookkeeping support services.  Fees will be fixed and quoted upfront, to provide you with certainty.