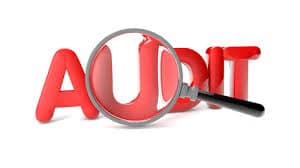 Random ATO Audits  2016
The ATO has decided not to reduce their random audits in 2016. They have now confirmed that random audits will recommence.
The compliance program will be physically audited, targeting 600 individuals and small businesses and focusing on underreporting and tax evasion.
There is good news for some though.
The ATO has contacted 500,000 taxpayers advising that their tax returns will not be subject to further review. This ATO project is aimed at taxpayers with straight – forward affairs and a taxable income of less than $180,000.
The 'certainty letter' is an assurance that the ATO will not review the return unless they find evidence of deliberate avoidance or fraud.
What is a 'certainty letter'?
This year the ATO is sending letters to some taxpayers as part of a trial to confirm their 2014-15 tax return is finalised.