What succeeds in Business land?
Recently I joined a interested group involved in franchising for drinks, nibbles and networking event hosted by Peter McLaughlin, (Director of redchip Lawyers); on behalf of FAN.
We heard from Peter McLaughlin & Peter Knight, Founder of the Franchise Accountants Network and his business partner Katie Groom. They spoke about the 5 Essential Elements of Business Success
It was an enjoyable and informative couple of hours we all had, hosted in redchips' sensational architecturally designed premise.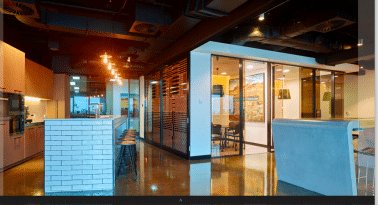 What were the 5 Essential Elements of Business Success that were talked about?
Adaptability
"It is not the strongest of the species that survives, nor the most intelligent that survives. It is the one that is most adaptable to change"
Charles Darwin
One of the franchisors in the room had recognised "That if you fail for adapt, your business will pay the price".
Does the bore of social media come to mind?
Have you investigated the use of cloud based accounting software. We have a number of case studies that show significant cost savings and real time financial data.
Do you keep a watch on the economy?
Is your business up to date with technology?
2. Planning
Think about this: "Doing things right vs Doing the right thing"
When it comes to business is there a difference in doing the right thing and doing things right? You need to do the right thing in your business as a business owner for it to flourish and grow.
Where is your business heading? Your likes vs dislikes.
How do I get to where I want my business to be?
Essentially you need a Business Plan.
Rather than try and plan out for the next 12 months break your plan down into 4 x 90 days per year (less than 100 if you hate large numbers). Your BAS is due every 3 months, so this is a great time for a review.
FAN publish weekly business tips which will help you: http://franchiseaccountants.net.au/
3.Business & Financial Disciplines
Regular weekly meetings are a must. Which day works for you?
These meetings get the team focused on achieving the goals for the week and dealing with any issues.
It is also recommended that a monthly meeting looking at the 3 key elements of your business:
Sales & marketing
Operations & productivity
Business & financials
4. People Development
How are you developing your team (staff & associate staff) to make them more productive?
Why bother with staff training when it can be expensive and they might leave? Because your staff are your primary customers. Creating a great culture in your business will be very rewarding.
Training is a must because it:
improves loyalty –  staff need to feel valued
builds productivity –  insufficient staff training can increase how much value you are getting from your staff which can increase your costs.
helps attract new employees – have you thought about a staff succession plan?
The suggestion on the night was once or twice a year take some time to assess your "people development" Is the culture/vision of your business on track?
5. Sales
While number 5 this is the most important one.
Without sales everything else is meaningless.
Your business should constantly be in sales mode.
The whole perspective of your business should be being proud of the services you provide to your customers – that special moment between you and your customers.
This is the special moment that will influence whether your client or potential clients will decide to do business with you!
Whilst we practice the 5 Essential Elements across the range of our businesses…..
It was a great reminder on how important these elements are.
If you have hit a stumbling block in any of these areas or would just like to touch base, please give me a call:
07 3421 3421
Rob McAdam